Summer & Fall 2021
12/11: Radio Multe 93.8Fm Waffle Street Party Open House Live Broadcast for the radio station neighborhood at Nygårdsgaten 52, Bergen. (date still being confirmed)

11/21: Live from Radio Multe, a live video stream performance with Alwynne Pritchard relayed to Tonspur Kunstverein Wien and MQ21 in Vienna from the newly launched radio station in Bergen, 17.00-18.00 CET.

11/3-7: Air Conditions commission and participation on Seyðisfjörður Community Radio (107.1FM in eastern iceland) and Vers Libre (verslib.re). Alwynne Pritchard joins me live on air for a performance about being on air!

9/22: Joining Ricarda Denzer's presentation, Para-Listening: How to Perform Remotely, Angewandte Performance Lab, Vienna.

9/10: Broadcast with Sabine Popp at 17.00 CET on Radio Hopes & Dreams, a mobile FM radio station in a van, part of Elin Már Øyen Vister's Lygalleriet and Bergen Kunsthall exhibition.

9/8 & 10/18: Working presentations of Bergen Community FM development at DIKU artistic research events.

9/8: Joining Brandon LaBelle's The Pirate Academy, setting up a mini-FM station at the Art Academy in Bergen.

8/31: Radio Tenthaus Takeover, imagining Bergen Community FM live on air with William Kudahl, Ebba Moi, Isak Ree and Kate Donovan. In Oslo, Norway at 105.8FM and online via InterFM beginning at 20.00 CET.

6/25-7/23: Artist-in-residence at Venø Gård KUNST on the island of Venøya on the West Coast of Norway, 5 hours north of Bergen by ferry.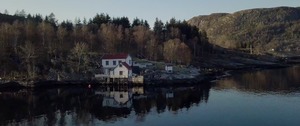 ---
Winer & Spring 2021
5/4-5/6: Re- radio: Radio Art's Evocations production course for BA and MA art students at KMD in Bergen

4/17: Who are you SkottegatenFM? Live radio performance and street party with DJ Simon Alejandro as part of Bergen Senter for Elektronisk Kunst (BEK) artist-residency-at-home. 16.00-18.00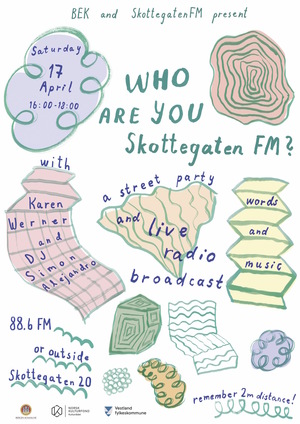 3/20: SkottegatenFM joins Borealis' Resonating Nordnes, a curated day of experimental sounds all over Bergen's Nordnes neighborhood. An extended SkottegatenFM braodcast with guests, commissions, neighbors and waffles. 10.00-16.00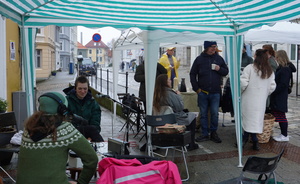 3/16 & 2/16: Artistic research presentations of re- radio and SkottegatenFM for KMD staff research seminar and DIKU's Artistic Research Spring Forum

3/11: Screening of radio-visual poem SkottegatenFM as part of Flickers and Frequencies in Philmont, NY.

2/12: Radio works included in Femkanje's Spaces of Togetherness exhibit at the Cultural Center in Belgrade and online. Femkanje is a Serbian feminist sound and podcast project of Bojana Knežević and Katarina Petrović

2/8: "Listening and Becoming through Sound: Audio Autoethnographic Collaboration as Critical Communication Pedagogy" by Dr. Deanna Shoemaker and me will be published in The Review of Communication, part of their special Re(sounding) Pedagogies Issue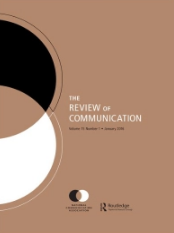 2/6: Launch of SkottegatenFM at 88.66FM, a 3-month FM micro-radio station transmitting from my apartment in Bergen and from the homes of neighbors. Listening station available at Hordaland Kunstsenter. Weekly schedules posted here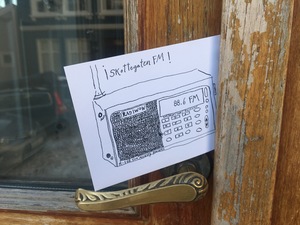 2/6: Beginning a work residency from home with the wonderful BEK (Bergen Senter for Elektronisk Kunst) to create SkottegatenFM.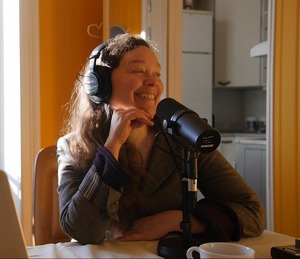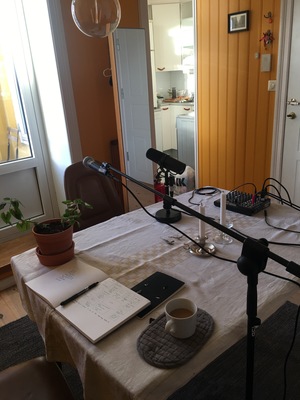 ---
Summer & Fall 2020
12/20, 12/13, 12/6: the blue moment, a 3-Sundays-in-December live radio show on The Lake Radio with William Kudahl. Welcoming the changing winter light at dusk with music, sounds and friends.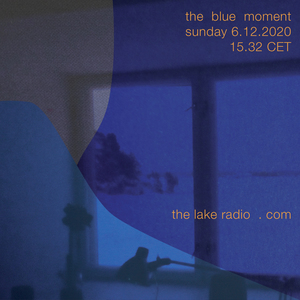 12/16: "The Psyche and Cupid Radio Hour" old school radio program on Bergen Kringkaster, 18.00 RUMMUR_Radio at 1314AM + 93.8FM in Bergen, Norway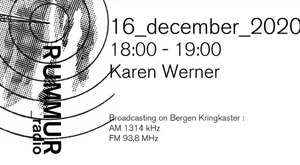 11/25: "The Path of a Two-Way Movement" commissioned by the radio art collective MÆKUR in honor of the release of their record CONDITIONS: 1218​-​0719. Live performance at Bergen Kjøtt in Bergen, Norway

10/25: "Strange Radio Episode 1: Transmission" journeys east for the 2020 Tbilisi Architecture Biennial for a radio exhibition curated by Common Waves Radio Collective

10/14: Norwegian Artistic Research Conference presentation of re- radio

10/13: "The Archive of Future Signals" included in Kate Donovan's radio show, Matters of Transmission: Futures and Frequencies on Cola Bora Dio, 88.4FM in Berlin and 90.7FM in Potsdam, Germany.

9/15: "The Archive of Future Signals," a hörspiel produced and released as part of the 2019-2020 Wave Farm Radio Artist Fellowship

7/4: "Signals and Connections: Archival Processes," (45:00) a collaboration with Maia Urstad for Bergen Kunsthall, Norway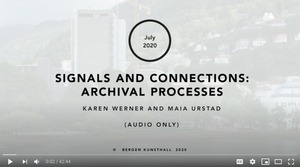 ---
Winter & Spring 2020
4/18: Listening In the Dark Radio Art Party, 8-10pm broadcast on WGXC 90.7fm and streaming at Wave Farm. Archived for listening at your leisure here. Dim the lights, grab your pillow and cuppa and cozy up to the radio for this premiere romp through the Wave Farm Radio Art Archive featuring radio art classics and contemporary delights. I host and curate. Together through the distance...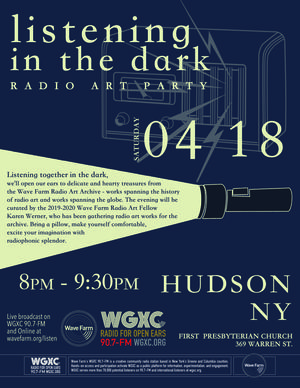 4/5: One of 5 artists chiming in with a piece for Meira Asher's Radioart106 episode #125 Look Up Lock Down, broadcast on Rebootfm (Berlin), USMARADIO (San Marino), Rabe (Bern), and Chimeres (Athens).

3/22: Live guest collaborator on Roberto Paci Dalò's Crown: Fighting the Lockdown through Radio, USMARADIO and Radio Papesse. Archived here.

3/1 : Start of Artistic Research Fellowship at the Art Academy's Department of Contemporary Art, University of Bergen, Norway

2/4: Publication in Rethinking Marxism of "Imagining Loss," a collaboration with Serap Kayatekin
---
Summer & Fall 2019
10/16: "Strange Radio Live! Listening to the Deep Connection: Lecture-Performance Transmission," ARTNOW public event, 4:30-6pm at Edison Hall, Monmouth University, NJ (Part of week-long Artist Residency at Monmouth)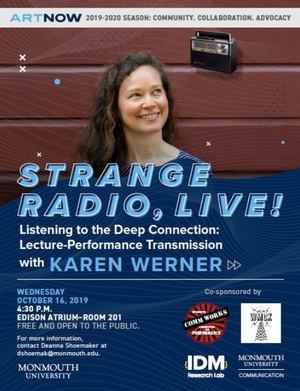 10/1-5/30: Memorial Foundation for Jewish Culture Fellowship for 2019-2020 supporting the development of "Houdini, A Radio Opera," adapted from Muriel Rukeyser's musical play, Houdini.

9/1-5/30: Wave Farm Radio Artist Fellowship for curating, creating, and teaching radio art. Honored to receive this inaugural 9 month fellowship funded by the National Endowment for the Arts.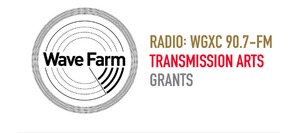 Beginning September 2019, the Wave Farm Radio Artist Fellowship is nine-month, part-time engagement for an American radio artist with strong interests in the history of radio art and related practices. The Fellow will work closely with Wave Farm's Executive Director, Galen Joseph-Hunter, and Artistic Director, Tom Roe, and will communicate regularly with Fellowship Mentors: Anna Friz, Joan Schuman, and Gregory Whitehead.The fellow will develop an audio archive of noteworthy historic and contemporary radio artworks including brief introductory and contextual information for publication on the Wave Farm website. Drawing from the archive, produce approximately five hours of radio art programming weekly on Wave Farm's WGXC 90.7-FM. The fellow will also create original radio artworks for broadcast and lead three workshops and/or listening sessions with WGXC's volunteer programmers.


8/23: Live Radio Broadcast, Saari Residency Harvest Party, near Mynämäki, Finland, a collaboration with Dılşa Perençick. Next best thing to being there!

7/21-8/2: Artist-in-residence Monson Arts, Monson, Maine
---
Winter & Spring 2019
5/20: A very special SketchPad episode: The Psyche and Cupid Radio Hour in collaboration with writer & animator Dılşa Perençick phoning in from Finland.





Live in Greenfield, MA on WMCB 107.9fm AND the show will be simultaneously broadcast from Glasgow, Scotland's Centre for Contemporary Art as part of the magical two-week radioart fest Radiophrenia (13-26 May 2019.)

4/26+27: Strange Radio comes to my home town, Great Falls, MA as part of the Radical Interconnected Fest with Eggtooth Productions. Live sound documentary perfomance with radio transmission in an old church! 7pm both nights. More info and tickets: https://www.eggtooth.org/experience-now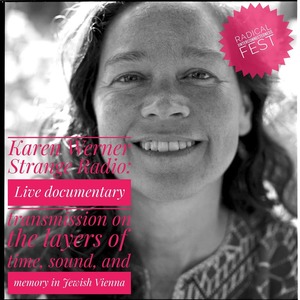 3/31: With thanks to Bojana Knežević for creating a super stereo mix, our TONSPUR_collaboration: A Chance Encounter is being broadcast on Radio Orange 94.0fm in Vienna, Austria.

3/26: ​ Guest speaker in Soundscapes: An Exploration of Identity through Music and Sound, taught by Professor Yvette Janine Jackson, Amherst College, Amherst, Massachusetts.

3/25: Strange Radio as Method, public talk at Center for Humanistic Inquiry (CHI), Amherst College, 4:30-6:30pm with reception.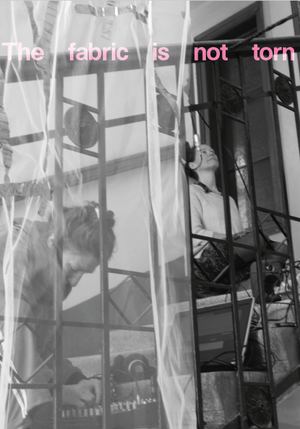 Reni Hofmüller and KW
image by G. Weckwerth, A. Seme, K. Werner

3/18-20: Dirty Ear Forum, Vienna, Austria. As part of this I'll be teaching a radio autoethnography workshop in Hörvergessen, a seminar taught by artist Ricarda Denzer at Universität für Angewandte Kunst Wien/ University of Applied Arts Vienna.

3/7-3/11: A visit to Stockholm's EMS (Elektonmusicstudion) with Yvette Jackson.

3/1-2: ¡Radio Audity!
A Radio Art Workshop in Helsinki, Finland, as part of sound art festival

ÄÄNIAALTO. All welcome, all levels.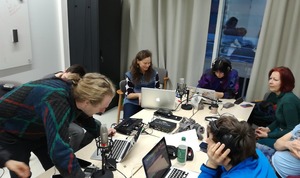 2/24: Opening of TONSPUR_collaboration: Yvette Janine Jackson (USA) / Bojana Knežević (SRB)/ Katarina Petrovic (SRB) / Karen Werner (USA): A Chance Encounter (for 4 artists, 8 speakers and 16 questions). A sound installation about trust, Vienna's MuseumsQuartier Tonspur Passage until April 27.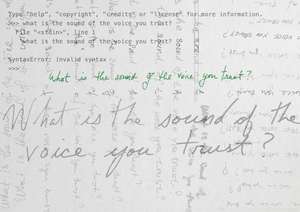 1/7/19-2/28/19: Two month art residency at Saari Residence - Kone Foundation near Mynämäki (southwest) Finland.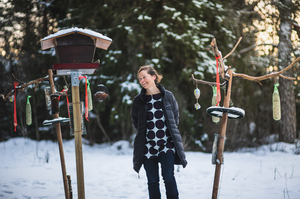 photo credit: Jussi Virkkumaa / Kone Foundation
---
Fall 2018
11/2-3: The Politics of Storytelling // Arts and Culture Podcasting: Presentatons at Sound Education: A Conference for Educational Audio Podcasters & Listerners, Harvard Divinity School, Cambridge, MA.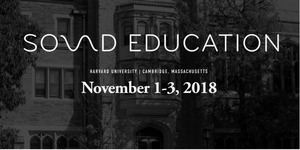 10/22: SketChPad launches! Biweekly radio show on WMCB 107.9fm, Greenfield, MA. Mondays Noon-2pm, live streaming here. SketChPAd is a sonic zine about creative radio making. Archived shows are here. Sharing my slot with EE Miller, so every other week you'll hear her fabulous show Death Jewel.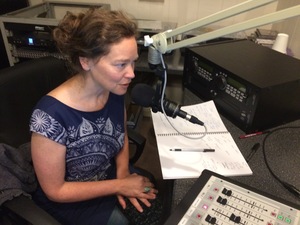 10/21: Audio Hearth with co-curators Gregory Whitehead and EE Miller. Held at Pagan's Church, Great Falls, MA 6:30pm, all welcome. This will be divine!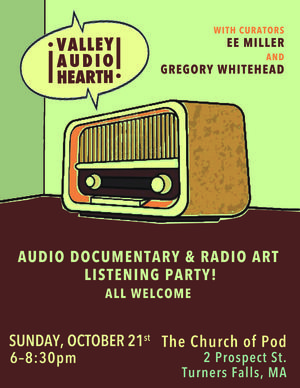 10/21: Haus part 2, Zirkus opens as an 8-channel sound installation in Maribor, Slovenia, in a space curated by Tonspur Kunstverein Wien.

10/13-14: International Festival of Computer Art in Maribor, Slovenia. Collaborating with the feminist Serbian podcast FEMKANJE (Bojana Knezevic and Katarina Petrovic) and U.S. composer Yvette Jackson on A Chance Encounter, an 8-channel sound installation about trust.





10/1-12/31: Honored for Haus parts 1 & 2 to be featured on online audio platform Earlid, including Q& A with Earlid's instigator Joan Schuman. Check it out here.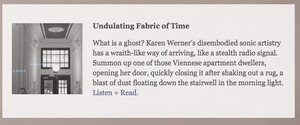 9/21-12/1: Radio Art: Listening to the Deep Connection, Launching group study in Goddard College's new BFA in Socially Engaged Art. We riffed live on Goddard's radio station WGDR about radio, listening, and the body/ absent body. Listen here.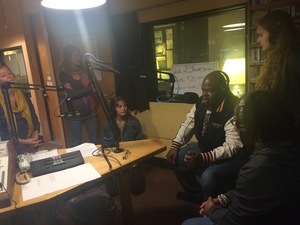 ---
Spring/ Summer 2018
6/10-10/13: Haus, part 1: Covenant of the Tongue plays in Maribor, Slovenia at Tonspur's sound passageway at Maribor's Town Hall. Beneath a balcony where Hitler spoke in 1941, the air reverberates with Kabbalistic chanting of the "three mothers" of the Hebrew language (aleph, mem, and shin.) Plays daily 10am-8pm, curated by Georg Weckwerth.





5/30: Andrew Leland and I are reviving Valley Audio Hearth and we co-curated a listening sessions on Wed. May 30th. The space was packed, and we will do more soon. Audio Hearth is a bimonthly (or so) gathering for audio makers, documentarians, artists, writers, sound lovers, journalists, and radio fans to listen, discuss, and spend time together. Iconica Social Club, Northampton MA, 7-9pm. All welcome, free.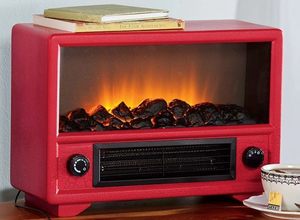 5/28 - 8/28: Haus, part 2: Zirkus is an 8-channel sound installation at Tonspur's MuseumsQuartier sound passageway in Vienna this summer. Playing daily from 10am-8pm.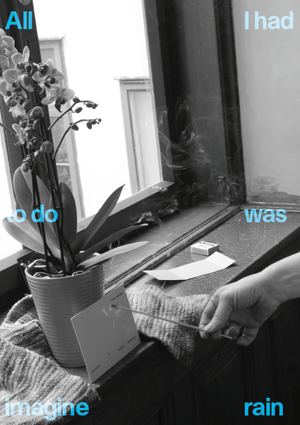 ​Georg Weckwerth (photos), Astrid Seme (graphic design) and I collaborated on a new series of seven images that are in the passageway as part of the installation.

5/20-24: Jetzt Höre Ich/ Now I Hear at International Features Conference - Prague, Czech Republic. Part of a selection of radio pieces curated by Viola Jezkova. I haven't yet been to IFC in person and am honored that a part of me got to be there this year.

5/16: International Congress of Qualitative Inquiry (ICQI) Autoethnography Special Interest Group presentation, "Working Collaboratively" with Deanna Shoemaker, panel at University of Illinois, Urbana-Champaign.

5/21: Invited by Wave Farm WGXC in Acra, NY to make 28-minute radio art piece to be broadcast in May across the Radia network on radio stations in Germany, France, Canada, Austria, Australia, Belgium, New Zealand, Slovenia, Netherlands, England, Estonia, Italy, Norway, Portugal, Macedonia and Luxemburg.

5: Duet for 4 Feet, (Im)mobile Poetry, audio piece made with Deanna Shoemaker for ICQI Mobile Poetry podcast.

4/30: Presentation of Strange Radio at Hampshire College course, "Responses to the Holocaust" with Prof. Jeff Wallen.

4/22: O1/ORF Kunstradio broadcast of Haus, parts 1 and 2 plus excerpt from Strange Time(s). Listen here.

3/24: Guest artist in "Hörvergessen," a seminar taught by artist Ricarda Denzer at Universität für Angewandte Kunst Wien/ University of Applied Arts Vienna. Experimental Radio Autoethnograpy! Listen here.

3/21-3/23: Ghost's Radio workshop and live broadcast, a project of the Mobile Art Lab residency, Academy of Fine Arts, Katowice, Poland. Ghosts Radio, Episode 2. Listen here.