Winter & Spring 2019
4/26+27: Strange Radio comes to my home town, Great Falls, MA as part of the Radical Interconnected Fest with Eggtooth Productions. Live sound documentary perfomance! By (fake) candlelight in an old church. Details coming soon.

3/26: ​ Guest speaker in Soundscapes: An Exploration of Identity through Music and Sound, taught by Professor Yvette Janine Jackson, Amherst College, Amherst, Massachusetts.

3/25: Strange Radio as Method, public talk at Amherst College.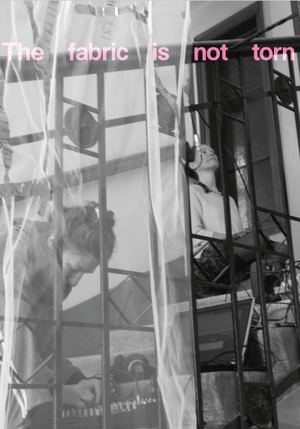 photo by G. Weckwerth, A. Seme, K. Werner

3/17-19: Dirty Ear Forum, Vienna, Austria! To be confirmed...

3/1-2: Radio Art Workshop in Helsinki, Finland, as part of sound art festival

ÄÄNIAALTO. All welcome.



2/24: Opening of TONSPUR_collaboration: Yvette Janine Jackson (USA) / Bojana Knežević (SRB)/ Katarina Petrovic (SRB) / Karen Werner (USA): A Chance Encounter (for 4 artists, 8 speakers and 16 questions). A sound installation about trust, Vienna's MuseumsQuartier Tonspur Passage until April 27.

1/7/19-2/28/19: Two month art residency at Saari Residence - Kone Foundation near Mynämäki (southwest) Finland.


---
Fall 2018
11/2-3: The Politics of Storytelling // Arts and Culture Podcasting: Presentatons at Sound Education: A Conference for Educational Audio Podcasters & Listerners, Harvard Divinity School, Cambridge, MA.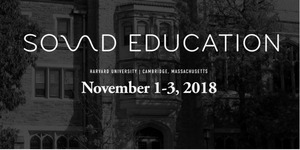 10/22: SketChPad launches! Biweekly radio show on WMCB 107.9fm, Greenfield, MA. Mondays Noon-2pm, live streaming here. SketChPAd is a sonic zine about creative radio making. Archived shows are here. Sharing my slot with EE Miller, so every other week you'll hear her fabulous show Death Jewel.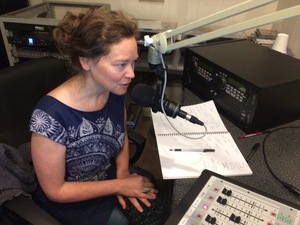 10/21: Audio Hearth with co-curators Gregory Whitehead and EE Miller. Held at Pagan's Church, Great Falls, MA 6:30pm, all welcome. This will be divine!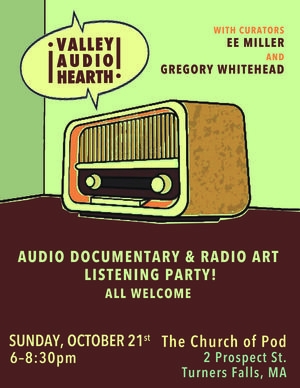 10/21: Haus part 2, Zirkus opens as an 8-channel sound installation in Maribor, Slovenia, in a space curated by Tonspur Kunstverein Wien.

10/13-14: International Festival of Computer Art in Maribor, Slovenia. Collaborating with the feminist Serbian podcast FEMKANJE (Bojana Knezevic and Katarina Petrovic) and U.S. composer Yvette Jackson on A Chance Encounter, an 8-channel sound installation about trust.





10/1-12/31: Honored for Haus parts 1 & 2 to be featured on online audio platform Earlid, including Q& A with Earlid's instigator Joan Schuman. Check it out here.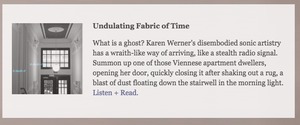 9/21-12/1: Radio Art: Listening to the Deep Connection, Launching group study in Goddard College's new BFA in Socially Engaged Art. We riffed live on Goddard's radio station WGDR about radio, listening, and the body/ absent body. Listen here.